ORDER FROM OVERSEAS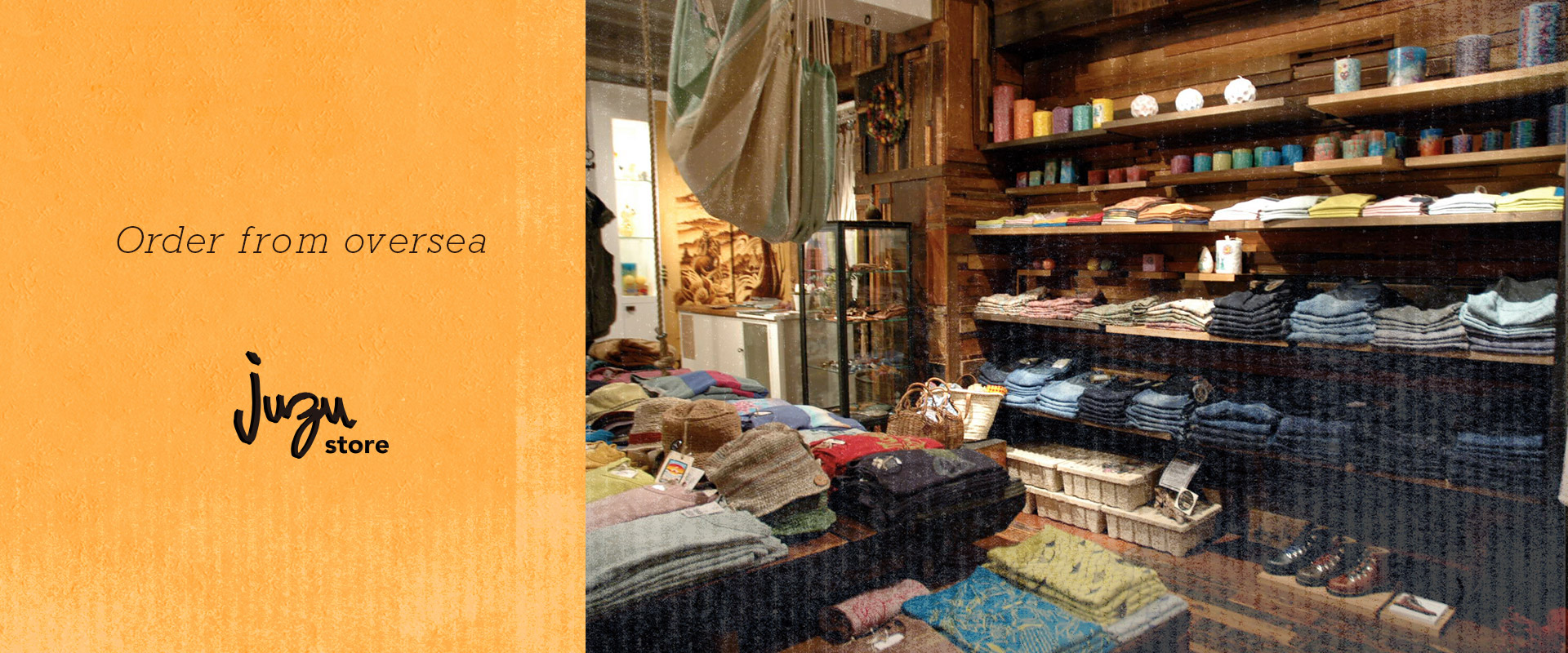 The novel coronavirus pandemic has caused many countries/territories to take measures such as stopping acceptance of inbound postal items as well as considerable suspension and reduction of flights from/to Japan. Accordingly, Tenso.com transportation performance has significantly declined, therefore, their temporary suspension of acceptance of international mail items, mainly EMS and parcel-post/letter-post items by air and SAL.
Items which have already been accepted and cannot be dispatched to their destinations will be returned from the delivery offices to the senders in order. In addition, because of the global reduction of flights, considerable delivery delays are expected for outbound mail items to other countries/territories.(60~90 days)
We sincerely apologize for the inconvenience. It would be appreciated if you would kindly understand this situation in advance.

Thank you for coming our "Juzu Store".
We ship overseas via a company called TENSO.COM.
For order, you must registration of personal information is necessary to use TENSO.COM.
After registered for TENSO.COM, please complete order by selecting the color and size of the product what you like on our site.
*If you use Tenso.com, We can easily ship our products overseas to you.
*And Tenso.com is a forwarding service company in Japan.

[Attention]
Notes on using TENSO.COM
https://www.tenso.com/en/static/guide_attention_index


---
3 Steps to order
---
STEP-1

---
Register at tenso.com and receive a Japanese address; https://www.tenso.com/en/pre_regist/input
When you register at tenso.com, you will receive a temporary Japanese address.
You can register at tenso.com free of charge.
When registration is complete, you will receive a message with the contents of the your Japanese address to be used you order.


---
 STEP-2

---
Purchase your favorite items from Juzu Store.
When purchasing your items from Juzu Store use the address you receive in Step1.
In addition, payment is only Paypal.
Please wait for a while until we send e-mail about the billed amount and the remittance account from us after orders.

---
*ATTENTION
---
On our online site you DO NOT use your credit card and cash on delivery orders. (cash on delivery by Japanese language is "代金引換")
If you order C.O.D or credit card with tenso.com address, Juzu Store would cancel your order automatically.
---
STEP-3

---
The product has been successfully stocked, and a shipping completion email will be sent to you.
After that, your products will be delivered to Tenso.com's storehouse in Japan.
When you pay international shipping fee to Tenso.com, They will ship your products overseas.
And also, in addition, please contact TENSO.COM directly regarding the date and time of delivery.

---
About Usage Fee

---
Usage fee 580yen〜
(Service fee 50yen〜 + International shipping fee 530yen〜)
The cost you need is no more than the total of international shipping fee(EMS) and Service fee.
After your product arrives at tenso.com, please pay the fee written above.
Then, tenso.com will send your package overseas to you.
*The fee depends on the weight and destination to your country.

For payment methods, please see here for an explanation of that.
https://www.tenso.com/en/static/guide_payment_index

---
Registration
---
Free Registration for tenso.com
Juzu Store does not operate this overseas forwarding service "tenso.com".
So, if you have any inquiry about this service, please contact with tenso.com directly.
Register to Tenso.com; https://www.tenso.com/en


---
*About Identity Verification
---
About identity verification
According to Japanese law, luggage transfer companies are required to verify identity and address from April 1, 2013.
The verification process consists of checking three things.


 ● Your name
 ● Your birthday
 ● Your current address

Customers wishing to change their registered address or transfer their parcel must submit a document of new adress proving the above items.
---

We hope you will be able to get your favorite products safely.
Let's enjoy your shopping.
Thank you for reading.

Juzu Store